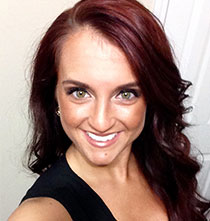 Welcome to Pro Cheer! My Name is Jennifer Smith, I have been in cheerleading for 17 years. I have taught cheerleading at the youth, high school, collegiate, international and competitive cheer levels. I was a cheerleader at Stark County High in Illinois and also competed for Central Illinois Gymnastics Academy All Stars. I graduated with my Bachelor's Degree in Recreation Therapy from Illinois State University. While at Illinois State I was also a member of the coed cheerleading team. After college I became the Head Cheerleading Coach at Stark County High and a Trampoline and Tumble Instructor at the Kewanee YMCA. I am currently AACCA (American Association of Cheerleading Coaches and Advisors) certified.
I have been an Instructor for the Universal Cheerleaders Association for 11 years. I am a Head Instructor where I am responsible for teaching all aspects of cheerleading at camps for up to 600 cheerleaders while also managing up to 25 staff. Since being with UCA, I have traveled to Japan, Germany, London and Acapulco to teach cheerleading. I am also on the Core Staff for UCA where I have traveled to California, Texas and Wisconsin to teach the instructional staff. I have performed in the London New Year's Day Parade and have also performed and been an instructional staffer in the Macy's Day Parade 6 times.
My Career at Pro Cheer started in 2011 where I became the head coach of the Youth 1 program. I have also coached Tiny/Tiny prep, Youth 1-3, and Senior 2. My satisfaction comes from making sure our younger athletes have a strong fundamentals background and to ensure that not only will their skills be strong, but their confidence as well. I look forward to leading by example as a coach and role model for our new and returning athletes.